Digital Agency Benchmarking
Our primary research and work has covered over 1,000 digital marketing and digital service firms. 
Our analysis puts the vast majority of digital marketing agencies in the U.S. at under $5M in annual revenue. In fact, 94% of the agencies bring in under $6.3M per year.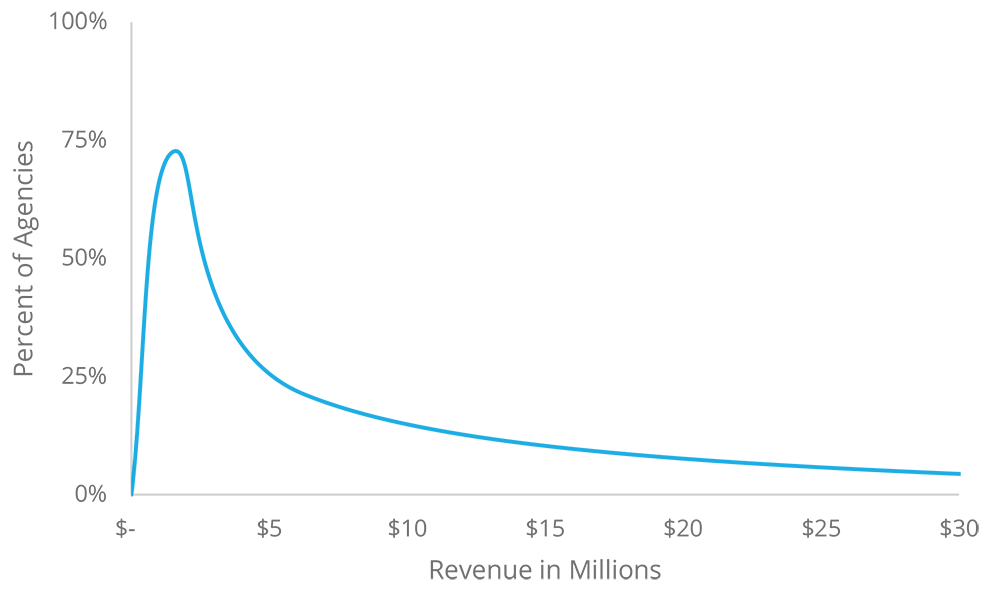 Digital Agency Hourly Billing Rates
The typical agency bills between $125 and $200 per hour. Smaller, more specialized agencies, and large all-in-one outfits tend to bill at higher rates.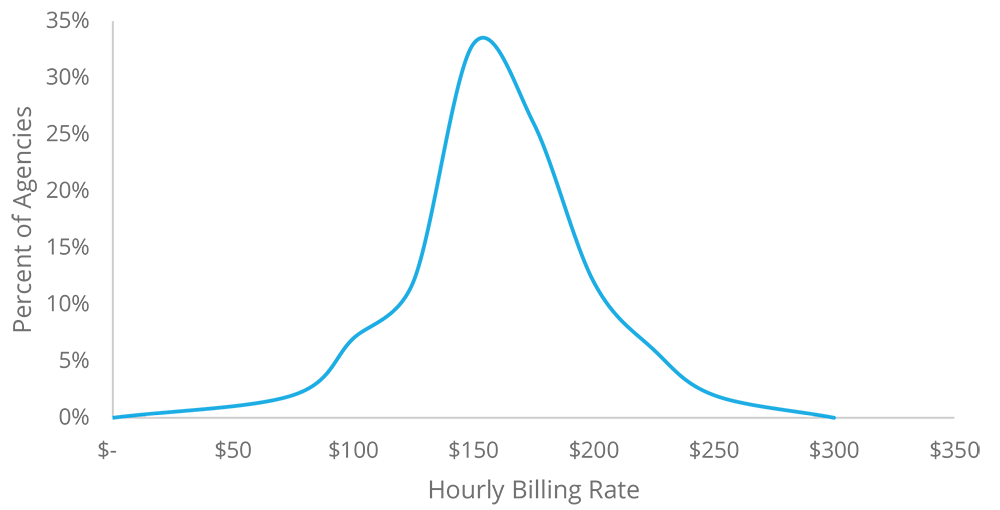 Digital Agency Lead Sources
The main source of leads for digital agencies comes from client referrals. The second and third most common sources are agency websites and networking.