Create an inflection point. Craft and implement a data-driven growth strategy custom-tailored to achieve your personal and agency goals.
"Promethean gets to the core of how you need to position, focus, and grow, and strips away the BS in a way that transforms your business."
Rachel Gertz
CEO, Louder Than Ten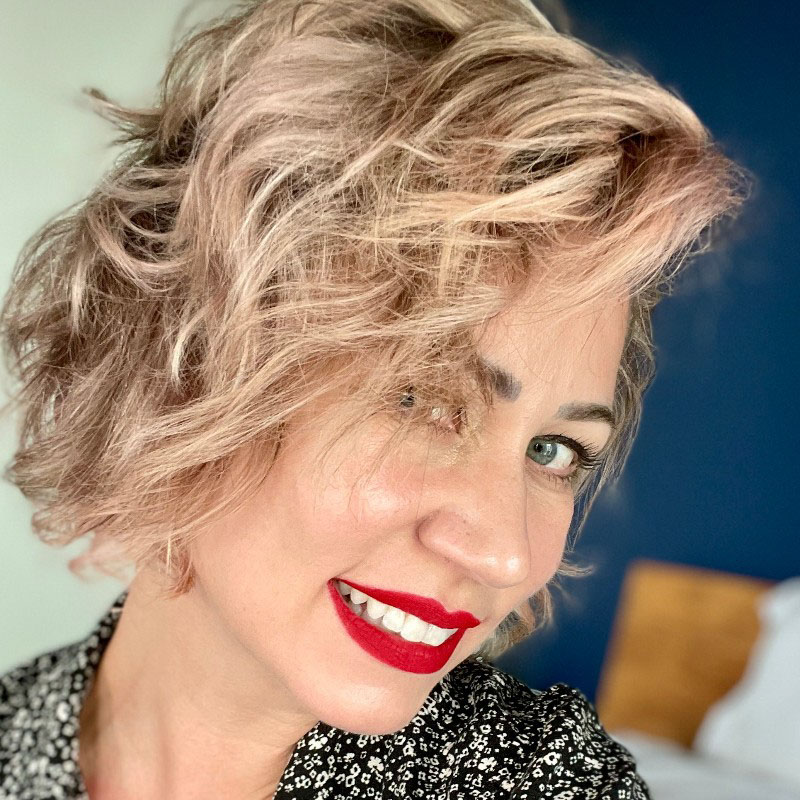 Design a strategy to succeed in today's changing environment
Design and communicate a clear vision of the company you're creating. A shared north star that guides decisions throughout the company.
Conviction in your roadmap
A fully detailed path that takes your agency from where you are today to achieving your vision. Complete with the financial and organizational implications pre-thought-out.
Reliable margins and sustainable growth 
Build a company you can rely on. One with fewer surprises, or at least muted impacts from surprises. Strong foundations allow us to think bigger about what it is we're building.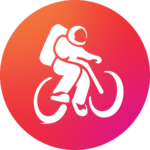 RocketBike's inflection point
After years of excitedly taking on any client who contacted us, we fell into the trap of trying to be everything to everyone and struggled to standardize our services as the agency grew. My partners and I were spread thin and stuck working in the business instead of on the business. We knew we needed to pivot and narrow our focus, but it was a daunting task. A few minutes into our first call, we knew Promethean had the right expertise and tools to help us take a hard look at our agency and chart a course for long-term success.
Early on, I worried we might be herded through shiny steps to a templated solution, but our experience was the opposite. Nick took the time to understand our organization, journey, and our leaders as individuals to build solutions around both our business and passions. He was a pleasure to work with, and he skillfully filled the roles of guide, advisor, sounding board, and occasional mediator along the way. We were able to work through tough questions and keep abstract conversations grounded and actionable. Most importantly, Nick gave us what we needed to make nuanced strategic decisions with confidence and ultimately transform our agency for the better.
Our pivot to specialize in eCommerce for grocery and home product brands has been incredible and has grown the agency in ways I never imagined when we first met with Nick a few years ago. Hands down, working with Promethean was the most impactful decision we've made in the ten years since I started RocketBike. We may have gotten there on our own – eventually – the hard way, but with Nick's help, we were able to move faster, work smarter, and finally start building the agency we've always wanted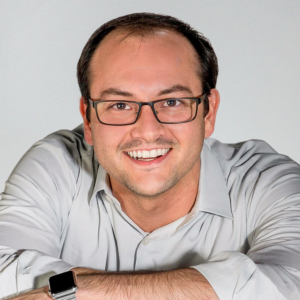 Max Greenhood
Founder & CEO, RocketBike
Moments of significant change
Move beyond the steady state and create something meaningful.
Example: a 45FTE firm, growing at 7%, that generates $145k/FTE at 7% margins. At this steady state, the agency should generate around $1.47M in net income over 3 years.
After a Custom Strategy Creation project, they're now forecasted to generate between $2.28M and $4.36M in net income.
This transformation gives them options.
It makes them less susceptible to economic uncertainty.
It's the start of building something significant.
Required Agency Attributes
After working with over 100 digital agencies, we've identified specific attributes that make this program more successful. We now require clients to have the following in place before beginning a Custom Strategy Creation engagement.
Additional details
Offer digital services (digital marketing, web/software development, and/or digital design)
Size: 20 – 150 full-time employees
Point of contact: An owner or C-level leader
Goals: This program transforms agencies. While the exact goals may vary, we work best with teams interested in building something significant. This typically requires growing the agency. If you're more interested in optimizing your current firm, an Agency Assessment is a more appropriate choice.
Time commitment: While we'll be handling most of the leg work, this program does require a significant commitment from you and your team. Expect leadership to commit 10-15 hours each and employees another hour or so each across the life of the project.
Owner & leadership stability: No planned changes in ownership structure or leadership over the next 3-6 months.
Location: Able to conduct business in the United States and/or Canada.
The average Custom Strategy Creation takes 2-4 months to complete depending on scheduling.
Additional details
We'll have a project kickoff call where we'll run through the process and learn a bit more about you and your shop. You'll receive a link where you'll be able to securely enter your information. Expect to spend 45min to an hour sourcing and entering this data.
Following the kickoff call, we'll review any strategy docs/presentations you have, along with your most recent financial statements. These give us a baseline understanding of your firm.
Then we'll conduct interviews with the owners of the firm to clarify anything we found in the benchmark/doc review and to get more nuanced information about the firm's strategy.
Following the owner interviews, we'll schedule interviews with your core management team. This gives us insight into how the goals and strategy are being translated into execution.
Once we've done an initial analysis of those interviews, we create and administer employee surveys to gain fine-grain detail on the operations.
We then perform a comprehensive analysis of the findings and compile them into a strategic options report. This is a high-level overview of the findings that focuses our work on 2-3 strategic paths that best fit your overall goals. It also includes a gut-check level of industry research for each to ensure viability.
We run through the strategic options report on a call with you and your leadership team to cover any questions that might arise. After the call, you select an option to pursue, and we begin a deep dive into that option.
This deep dive is a strategy guide that includes a detailed description of the selected strategy, industry research on the selected strategic option, a financial model to ensure cash flow is protected, an analysis of the various risks associated with that option, an implementation schedule and timeline, potential organizational chart transitions, and a gap analysis.
Once the strategy guide is complete, we jump on a call with you and your leadership team to review it. Here you'll have the option to move forward with the strategy guide as-is or have us revise various aspects of it.
Next, we move to implementation. Using the implementation roadmap from the strategy guide, we act as a sounding board through implementation. We also provide updated financial models that reflect the implementation progress, making it easier to accelerate the implementation when possible.
Strategic options report
Market information / industry research
Management interview summary
Employee survey summary
2-3 strategic options
Outcome and fit comparison
Promethean's recommendation
Strategy guide
Selected strategy detail
Environment assessment / industry research
Financial model
Strategic risks
Implementation timeline
Org chart transitions
Key gap analysis
Implementation guidance
Three months of bi-weekly progress meetings
Financial model updates to reflect implementation progress
The fee for this service is based on our potential impact. A portion is paid in advance via ACH, with the remainder due midway through the project. Service fees are not refundable. Contact us for a custom quote.