Welcome to the 2023 Digital Agency Salary Survey!
This survey is a joint project between Promethean Research and the Bureau of Digital. Every digital agency that participates will receive a copy of the final report and an invite to a highlight/Q&A call to review the results.
This research report will cover:
How agency compensation rates and packages are shifting
Raises in 2023 and expected raises in 2024
Changes in non-salary compensation (bonuses, profit sharing, etc.)
Actual salary bands for:
8+ Account management roles
8+ Business development and sales roles
15+ Design roles
15+ Dev roles
10+ Project management roles
20+ Marketing roles (both internal and client-facing)
10+ Agency operations roles
Billable and non-billable weekly hours by functional group
Standard PTO practices
Average benefits provided
Agency owner salaries, draws, and bonuses
And more!
A note on privacy and AI: Promethean Research will analyze your data and compile our findings into a full report that will be shared with everyone who participates. All individual answers are kept 100% confidential and are not shared with any outside party for any reason ever. No AI or LLMs will be used in this analysis and your data will never be entered into one.
Step One: Download the template workbook
Step Two: Fill out the workbook with your agency's data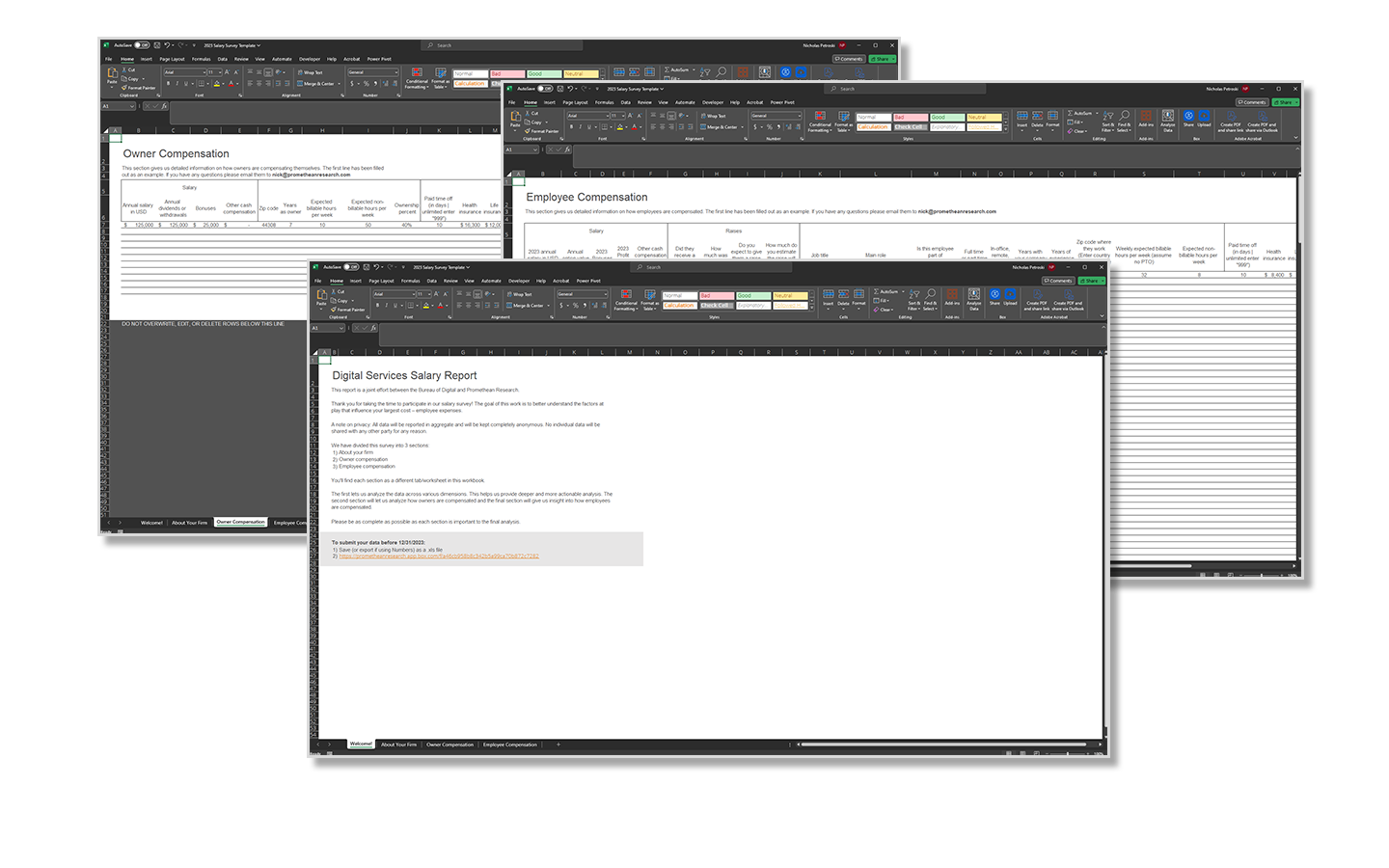 Step Three: Upload your workbook file here (or from the link in the workbook)
Participate Before 12/29/2023
This research is made possible by our sponsors and partners: