Optimize Your Digital Agency
Identify risks, ensure alignment, and evaluate implementation with a comprehensive review of your shop's strategy and structure. We designed our Agency Assessment for leaders who want to de-risk their strategy and increase the effectiveness of their entire team.
"Promethean provided an excellent outside perspective and analysis on our merger project. We would happily recommend them."
Dan Heimbrock
CEO, HyperDrive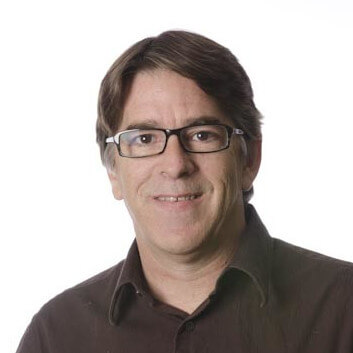 Optimize your agency to achieve your goals
There's always risk, but not all of it's necessary. We identify the core risks to your company's strategy so your leadership team can build contingencies before they're necessary.
Is everyone rowing in the same direction? Misalignment can cause chaos in a company. With this service, we thoroughly assess your leader's, manager's, and employee's understanding and support of your strategy.
Are the right people focusing on the right things to meet your goals? Digital shops have three core functional areas (revenue generation, production, and support) that must work in unison to be successful. We take a deep dive into these areas to evaluate how effectively they're implementing your strategy.
Misalignment is expensive
Incremental agency-wide improvement and alignment can be the difference between surviving and thriving.
Example: a 35FTE firm, growing at 7%, that generates $155k/FTE at 9% margins. At this steady state, the agency should generate around $1.57M in net income over 3 years.
After an Agency Assessment project, they know the exact areas to focus on to improve their agency. They're now forecasted to generate between $1.75M and $2.14M in net income.
These incremental improvements make running a shop smoother.
The original strategy starts delivering what it promised.
Leadership can focus on what's next instead of fighting 10,000 little fires.
When agencies fail to reach their potential, it's typically due to gaps in the following core areas: Positioning, Leadership, Alignment, Repeatable Revenue Generation, or Operations & Finance. This service evaluates your agency in each section, letting you know where to focus your team's efforts for the most significant impact.
REQUIRED AGENCY ATTRIBUTES
After working with over 100 digital agencies, we've identified specific attributes that make this program more successful. We now require clients to have the following in place before beginning an Agency Assessment engagement.
Additional details
Offer digital services (digital marketing, web/software development, and/or digital design)
Size: 20 – 150 full-time employees
Point of contact: An owner or C-level leader
Goals: This program optimizes agencies. While the exact goals may vary, we work best with teams interested in building something significant. This typically requires significant investments of both time and capital to implement.
Time commitment: While we'll be handling most of the leg work, this program does require a significant commitment from you and your team. Expect leadership to commit 10-15 hours each and employees another hour or so each across the life of the project.
Owner & leadership stability: No planned changes in ownership structure or leadership over the next 3-6 months.
Location: Able to conduct business in the United States and/or Canada.
The average Agency Assessment takes 2-4 weeks to complete depending on scheduling.
Additional details
We'll have a project kickoff call where we'll run through the process and learn a bit more about you and your shop. You'll receive a link where you'll be able to securely enter your information. Expect to spend 45min to an hour sourcing and entering this data.
Following the kickoff call, we'll review any strategy docs/presentations you have, along with your most recent financial statements. These give us a baseline understanding of your firm.
Then we'll conduct interviews with the owners of the firm to clarify anything we found in the benchmark/doc review and to get more nuanced information about the firm's strategy.
Following the owner interviews, we'll schedule interviews with your core management team. This gives us insight into how the goals and strategy are being translated into execution.
Once we've done an initial analysis of those interviews, we create and administer employee surveys to gain fine-grain detail on the operations.
We then perform a comprehensive analysis of the findings and package them into a full Agency Assessment Report.
Finally, we jump on a call to review our findings with you and your management team and answer any questions you may have. We'll discuss the various risk levels for each of the core areas and chat through ways to tackle the high-priority ones.
Agency assessment report
Positioning review
Leadership and outlook assessment
Strategic alignment
Factory-consultancy assessment
Roles and structure fit analysis
Revenue generation system review
Financial health check
Presentation and review call
The fee for this service is based on our potential impact and is paid in advance via ACH. Service fees are not refundable. Contact us for a custom quote.