Optimize Your Digital Agency
Identify risks, ensure alignment, and optimize your agency with a comprehensive review of your shop's strategy and structure. We designed our Agency Assessment for leaders who want to de-risk their strategy and increase the effectiveness of their entire team.
"Promethean provided an excellent outside perspective and analysis on our merger project. We would happily recommend them."
Dan Heimbrock
CEO, HyperDrive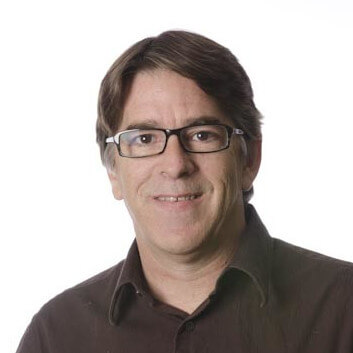 Evaluate and optimize eight core areas of your agency to boost margins, reduce friction, and make growth easier.
AI Implementation
AI is disrupting digital agencies. How prepared is your shop to take advantage of this new trend?
Positioning
Specialized agencies can grow twice as fast as generalist shops. We make sure your positioning is in-line and well communicated.
Leadership & Outlook
How appropriate is your mission/vision for your company and how does it relate to your overall risk tolerance? Is your leadership team aligned and do they have the skills and expertise to achieve your goals?
Strategic Alignment
Have you built consensus around your strategy with your management team and front-line employees?
Factory - Consultancy
Ensure that the components of your agency are aligned with your Factory-Consultancy archetype.
Roles & Structure
Do you have the right people doing the right things in the most effective structure?
Revgen Systems
Most agencies underinvest in their revenue generation systems and procedures. What percent of revenue do you invest and is it enough to reach your growth goals?
Financial Health
Can your agency afford to invest in stretch goals, or should it stick to more tried-and-true methods?
Misalignment is expensive
Incremental agency-wide improvement and alignment can be the difference between surviving and thriving.
Example: a 35FTE firm, growing at 7%, that generates $155k/FTE at 9% margins. At this steady state, the agency should generate around $1.57M in net income over 3 years.
After an Agency Assessment project, they know the exact areas to focus on to improve their agency and they have an implementation guide.
They're now forecasted to generate between $1.85M and $2.68M in net income. An 18-71% improvement.
These incremental improvements make running a shop smoother.
The original strategy starts delivering what it promised.
Leadership can focus on what's next instead of fighting 10,000 little fires.
Agency optimization that lasts
There's always risk, but not all of it's necessary. We identify the core risks to your company's strategy so your leadership team can build contingencies before they're necessary.
Is everyone rowing in the same direction? Misalignment can cause chaos in a company. With this service, we thoroughly assess your leader's, manager's, and employee's understanding and support of your strategy.
Ensure you have the systems and components necessary to unlock sustainable growth and profitability. Digital agencies need their three core functional areas (revgen, production, and support) to operate in unison to be successful. We take a deep dive into each and identify clear focus areas that'll help you build a solid foundation for growth.
When agencies fail to reach their potential, it's typically due to gaps in the following core areas: Positioning, Leadership, Alignment, Repeatable Revenue Generation, or Operations & Finance. This service evaluates your agency in each section, letting you know where to focus your team's efforts for the most significant impact.