We surveyed a few hundred agency leaders across three surveys to help shops benchmark their progress against the industry.  
Learn how digital shops are actually using AI, how far along they are in implementing it, and what kinds of impacts (productivity gains, margin improvement, growth) they're seeing. 
TL;DR: AI is already having a profound impact on digital agencies.
Unrivaled insight into how digital agencies are using AI
From the report intro: The artificial intelligence wave that's gripping the business world has taken an especially interesting hold on digital agencies. We asked 268 agency leaders across three surveys about their thoughts on AI and to detail how they're implementing the tech in their agencies. There's a lot of promise wrapped up in this tech and agency leaders have equally high expectations.
Agency leaders who run higher-performing agencies tend to view AI more positively. They have the luxury of experimentation. Their teams are encouraged to try new AI tools, and they're uncovering novel ways to build it into their workflows. As the tech evolves, those agencies are able to learn and share more quickly. This virtuous education cycle is leading to greater familiarity and more positive expectations.
There's still hope for agencies further behind on the AI curve. Only one in five shops have any kind of structured learning process in place. There's plenty of time to build these processes into your shop's DNA. Just a bit of structure goes a long way in closing this education gap.
For those who can identify and integrate AI into their agencies, the potential benefits to productivity, margins, and, to a lesser extent, growth appear to be monumental. Realized productivity gains of #% are common, even in these early stages. If this matures into average productivity gains of #%, it implies a net margin of #% for the standard agency. It's difficult to overstate the potential gains to agency valuations from AI, even if the only gains are what we've already observed.
Agencies Have Adopted AI Tech Incredibly Quickly
Since its launch in November of 2022, ChatGPT has been one of the fastest-growing applications ever. It took only 5 days to reach 1M users. Faster than any consumer app that came before it. Its growth in the digital agency space has also been nothing short of astounding.
In our first survey in January 2023 that included an AI component, we found that 54% of the agency leaders who responded had already begun experimenting with AI in their agency. Three months later, the number of agencies planning or using AI had jumped to 89%.
Of digital agencies are now experimenting with AI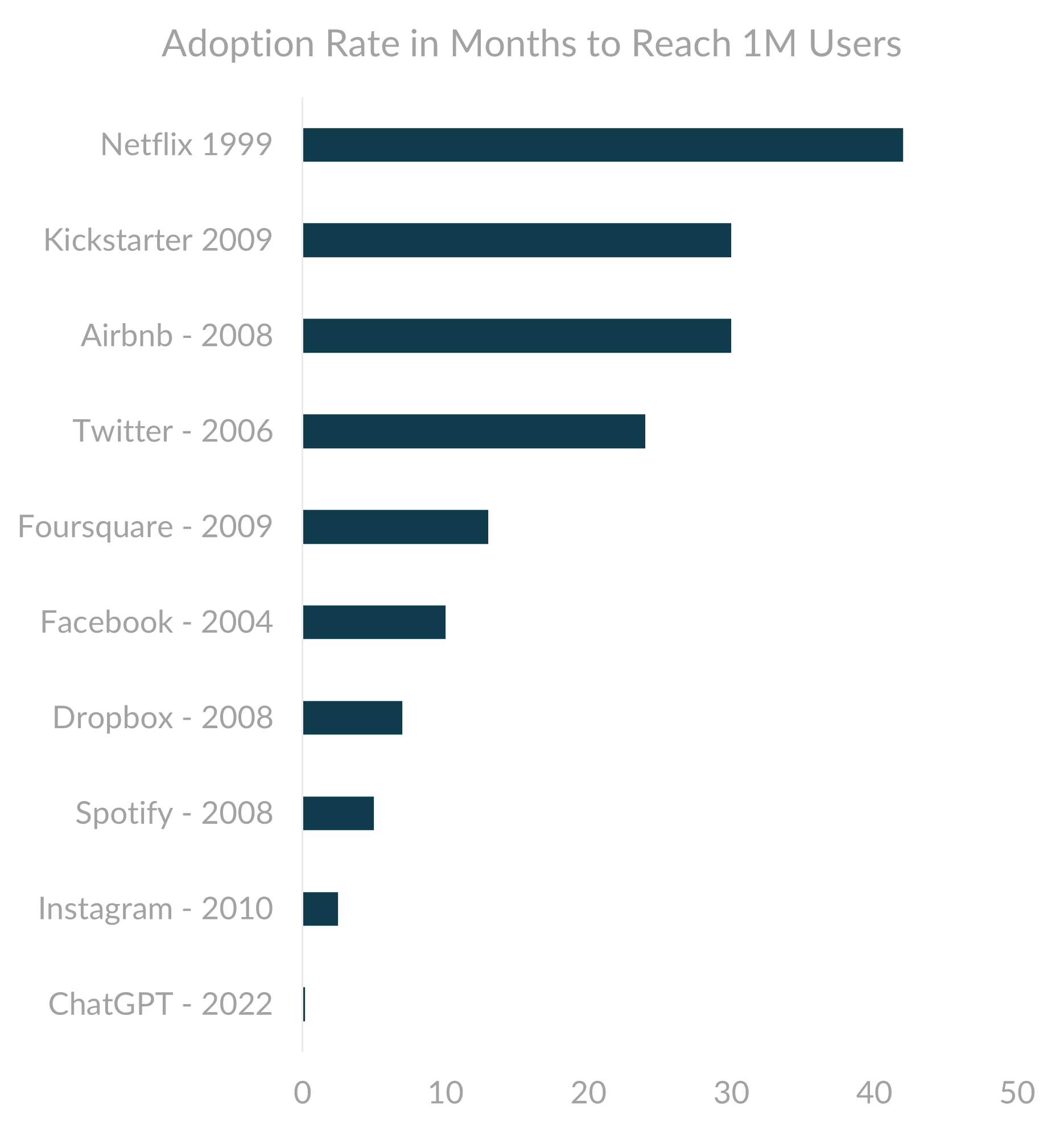 An in-depth look at how agencies are using AI and how it's impacting them
Key report sections include:
Expectations & Adoption – An overview of how digital agency leader's expectations have changed and how familiarity with AI tools and capabilities relates to expectations and adoption dynamics.
Awareness & Readiness – Measuring how aware digital agency leaders rate themselves and their teams and introducing a quantitative measure for how ready an agency is to integrate AI.
Implementation Progress – Measuring average implementation progress across three core areas (Revenue Generation, Value Delivery, and Agency Operations) and 12 agency functions plus the introduction of an overall firm-wide AI maturity measure.
Tools & Use Cases – A review of the most common AI tools and use cases that agency leaders noted in their survey responses.
Reshaping Agency Financials – A discussion of recent margin shifts and productivity gains from AI. Includes a sensitivity analysis on how agency margin profiles change based on various levels of productivity improvements from AI.
Our latest insights on running digital agencies
Semi-monthly newsletters about the latest research, insights, tools, and resources that make managing a digital shop easier.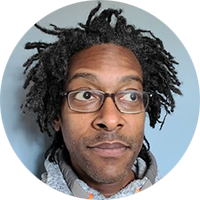 "Best / most valuable updates from anyone in ages. I get hit up soooooo much, keep this kind of newsletter / value up."
Wil Reynolds
CEO, Seer Interactive